Testify on the House Floor—HB1944
February 23, 2022 @ 9:00 am

-

10:30 am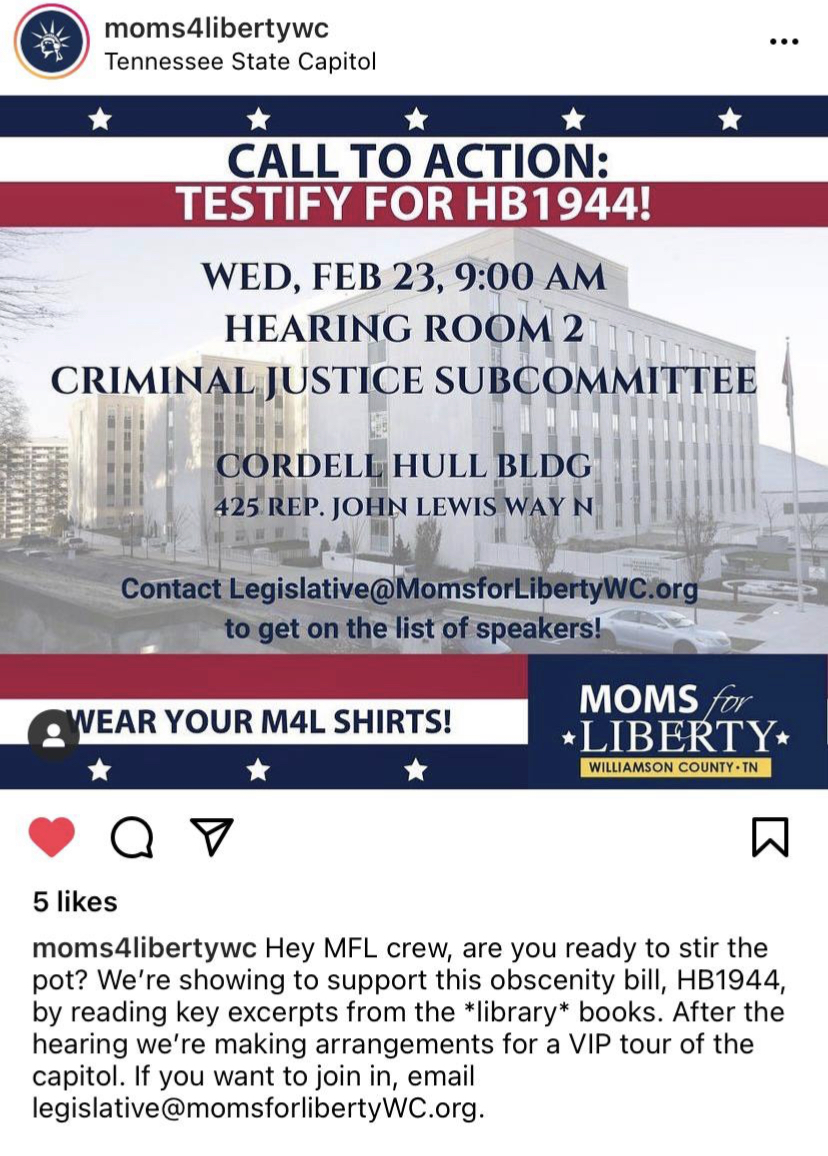 HB 1944 by *Cepicky | SB 1944 by Hensley 
Co Sponsors: Doggett, Ragan, Sexton J, Hurt, Grills, Eldridge, Lafferty, Weaver, Hall, Haston, Carringer, Griffey, Smith, Hulsey, Warner, Casada, Crawford, Ogles, Cochran, Byrd, Reedy, Rudder, Helton, Rudd 
Hide Co-Prime Sponsors 
Bill Caption: Obscenity and Pornography – As introduced, excludes local education agencies, public schools, and employees and private contractors of LEAs or public schools from the exception to certain obscenity offenses if the LEA, public school, employee, or private contractor possesses obscene material that is harmful to minors on public school premises; prohibits an LEA or public school from making obscene materials or materials harmful to minors available to students in the school libraries controlled by the LEA or public school. – Amends TCA Title 39, Chapter 17, Part 9 and Title 49. 
Note: Removing the obscenity clause (e) of Tennessee Code Title 39. Criminal Offenses Section 39-17-902 is crucial.This is the clause that allows educators and libraries to carry and offer obscene material. As stated: (e) It is an exception to this section that the obscene material is possessed by a person having scientific, educational, governmental or other similar justification. 
Our Note: We will support 1944 and show up for hearings to read obscene material. This is our call to action: please be on the lookout for this bill on the calendar and we will reach out to you to ask for participation through email/text/signal. Hearing date may be short notice, and we will need to add your name to the list of hearing speakers by 4:00 pm the day before. Additional supporters & volunteers may contact legislative@momsforlibertywc.org to be added to our list.