Lady Up America!
March 1 @ 6:00 pm

-

7:30 pm

$18.00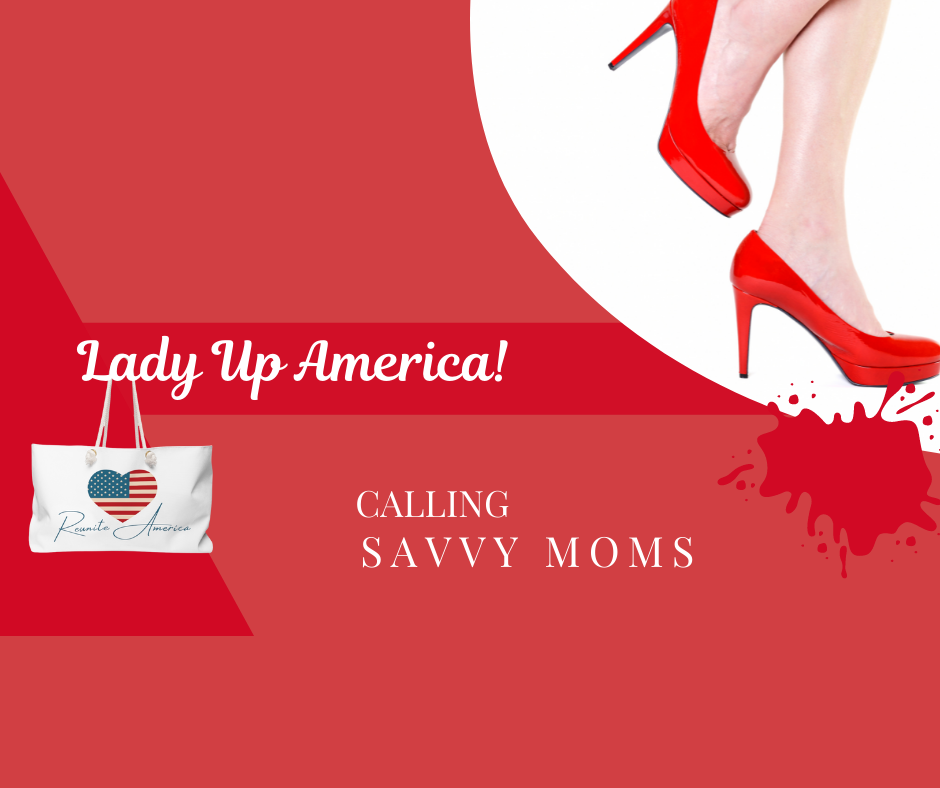 Calling savvy moms who are done feeling helpless. Learn to take charge of healing our homes, neighborhoods, & communities!
You're hungry to heal relationships with friends, family, co-workers, and even your own children. You're done with feeling helpless as our nation is spiraling out of control and closer every day towards Socialism/Marxism.
We will gracefully equip you to take the lead in healing your home, your neighborhood, and your community WITHOUT getting political or joining any more groups!
We offer a QUICK, SIMPLE, GRACEFUL, and INCREDIBLY PRODUCTIVE methodology to approaching and exiting uncomfortable conversations in today's culture.
You'll be implementing these techniques immediately!
Hope is restored as relationships begin to heal!
You become a master influencer for America's winning values!
People are drawn to you and what you have to say!
It's time for a little less talk about division in America and a LOT more action in healing it.
Join us in this state-of-the-art event venue, arranged in-the-round, with many feminine touches that will enhance your experience.
We'll even have chocolate & tea!
Parking is free and plentiful in the private parking lot that wraps around the building. Bring a friend, network with other savvy moms, and come be a part of something very special!